Minister of Foreign Affairs of the Republic of Serbia Nikola Selakovic met today with Ambassador of the Federal Republic of Germany to Serbia Thomas Schieb.

Minister Selakovic noted that the bilateral relations were very good, as evidenced by the advanced cooperation in all fields, and assessed that Germany was one of the most important economic and political partners of Serbia.

The Head of Serbian diplomacy said that the very good relations were matched by a high intensity of contacts maintained with German officials and representatives, including frequent visits at the high and top levels.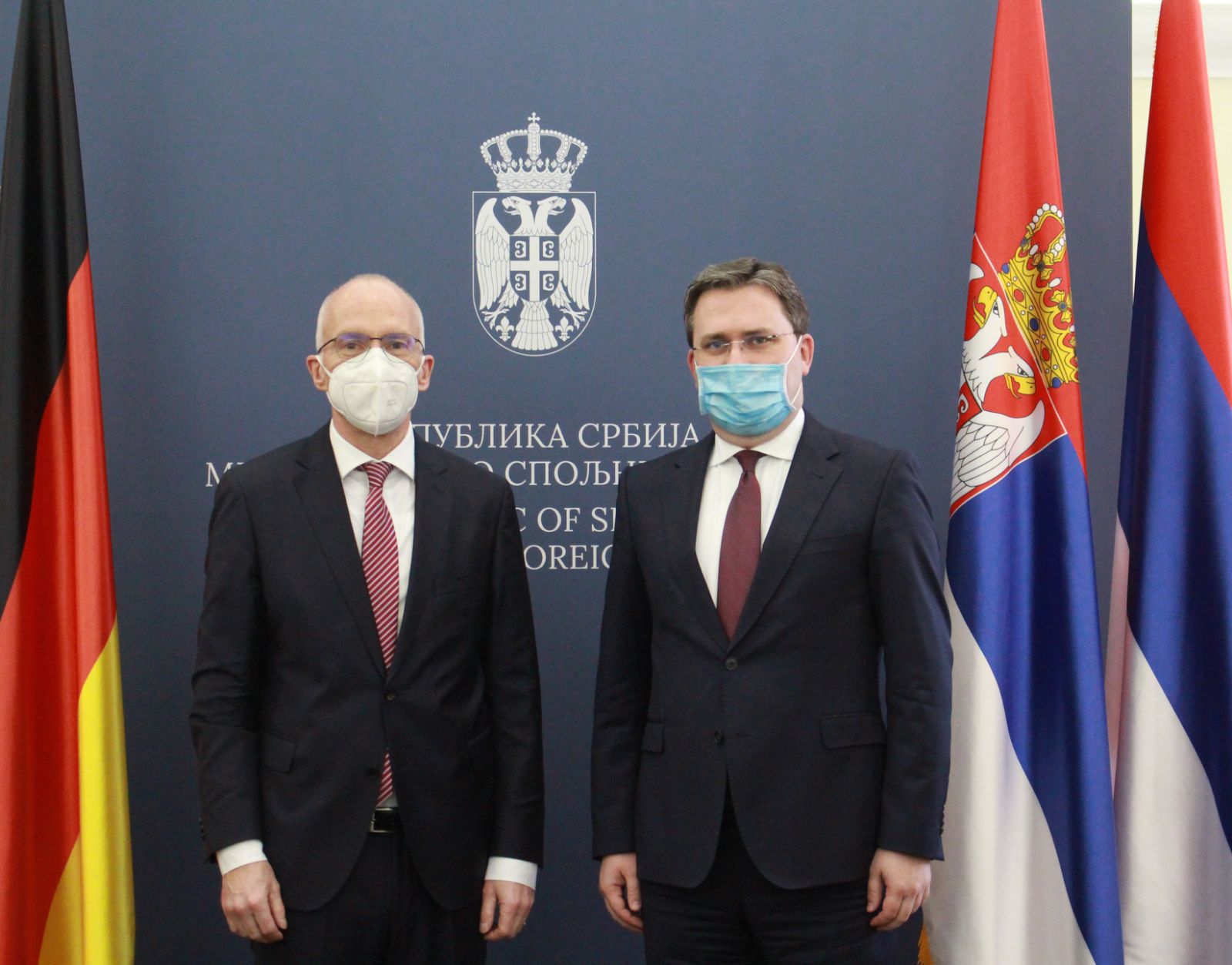 In this regard, Minister Selakovic expressed the expectation that his upcoming visit to Berlin and meetings with top officials there would contribute to an even better understanding and further enhancement of relations between our two countries.

Furthermore, the Minister expressed hope that a return visit by Minister Heiko Maas would also take place this year.

Germany is one of the key economic partners of Serbia and one of the largest investors in the Serbian economy, Selakovic said expressing hope that economic cooperation would be intensive this year as well, and that new German investments would be realized in Serbia.

Minister Selakovic also informed about the readiness on the part of Serbia to offer investors significantly more favorable business conditions and said that the key interests of Serbia included increasing German investments in infrastructure projects, cooperation in the field of automotive industry and energy, agri-food, IT and tourism sectors.

The Minister underlined that Serbia remained on the European path, that it believed in cooperation with its European partners, as well as that it continued to work on the implementation of comprehensive reforms.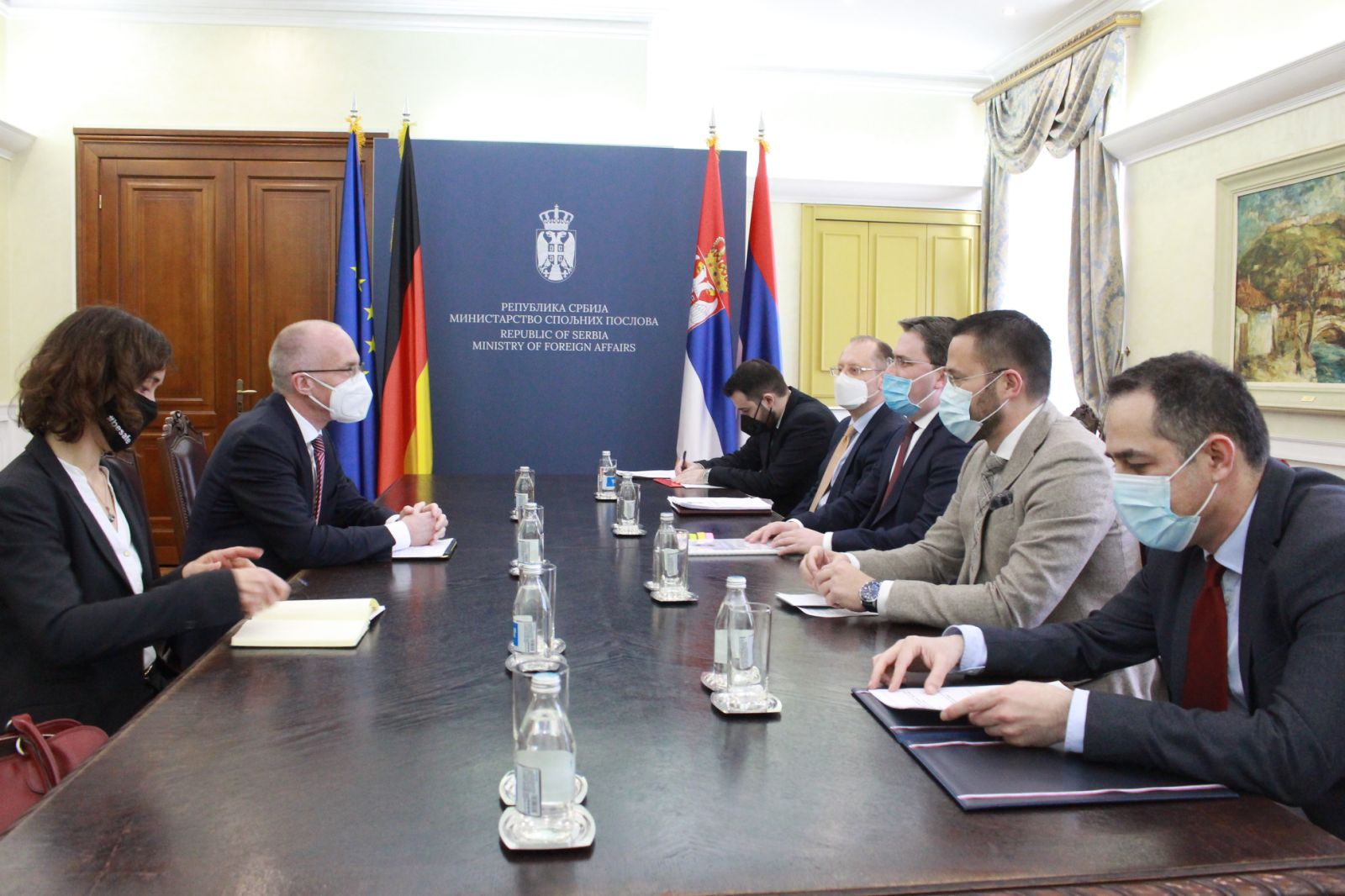 Selakovic pointed out that Serbia appreciated Germany's support to the EU enlargement policy and the importance it attached to the Western Balkan region. He added that Serbia had accepted the new methodology and stressed the need for Germany's support in actively approaching other Member States and the European Commission, in order to define how to apply the new methodology.

When it comes to the process of normalization of relations with Pristina, Minister Selakovic emphasized that Serbia approached the dialogue in good faith, and that our side would continue to maintain such an approach towards identifying a fair, practicable, mutually acceptable and comprehensive solution.


Belgrade,
24 February 2021