Minister of Foreign Affairs of Serbia Nikola Selakovic stated today in Berlin that he had heard words of praise from the members of the Bundestag for the results of the Serbian economic policy, especially in the period since Aleksandar Vucic became Prime Minister until today.

"I had the opportunity to meet at several meetings with members of the Bundestag, the German parliament, people who influence policy-making. People whose role is important when it comes to Serbia's European path, but also with representatives of the German business community, those whose companies have invested capital in Serbia and thanks to whom the number of employees in German companies in Serbia today amounts to tens of thousands", Selakovic told the reporters.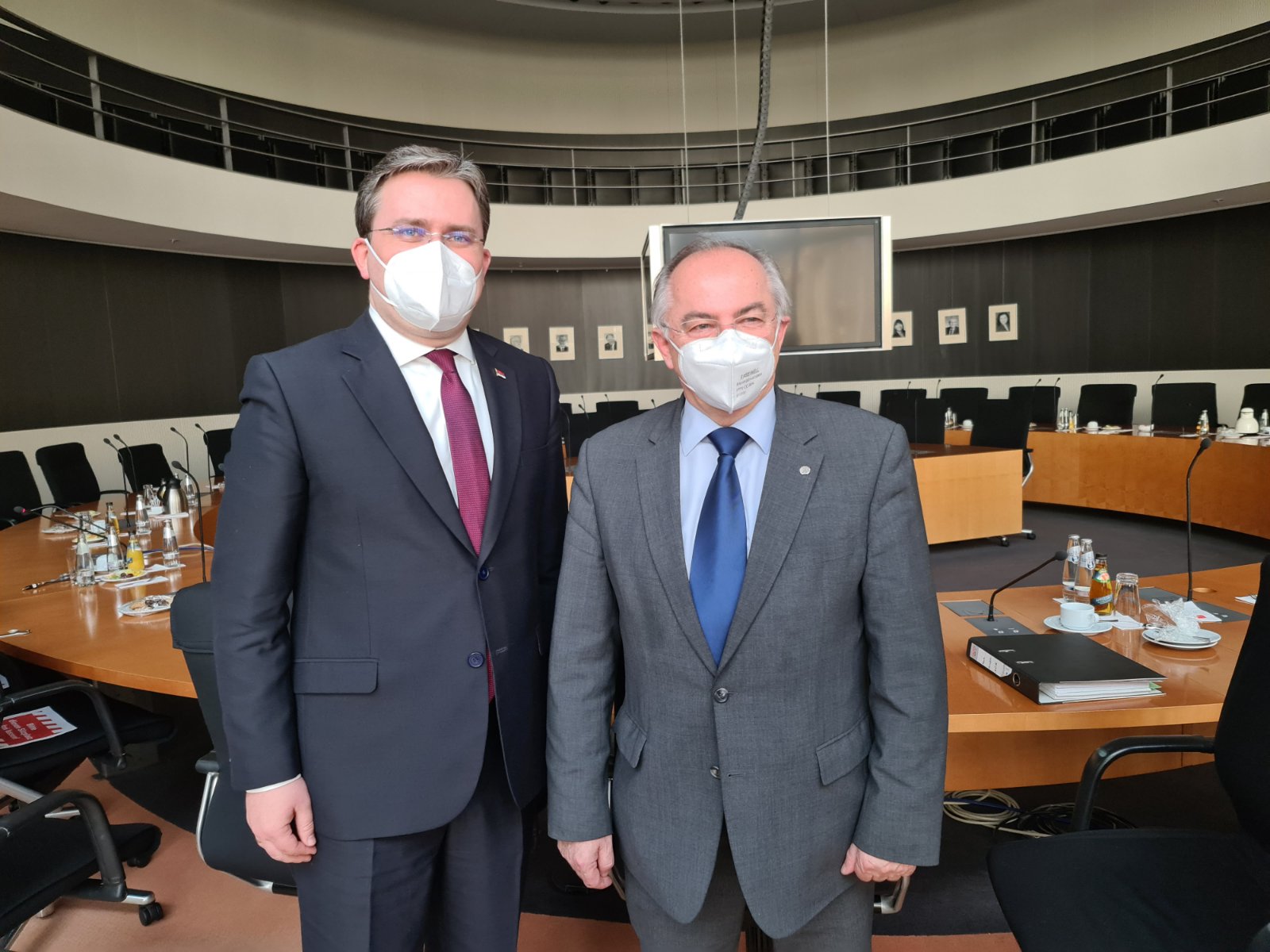 He conveyed that he could hear a lot of things that are important for us, that we now knew how to do our work in the period ahead, what was considered an omission on our part, and what we should pay attention to.

"It is a pleasure to hear words of praise from German parliamentarians in the Bundestag for the results of Serbian economic policy, especially for the period since Vucic became Prime Minister, from 2014, until today, and witness a pleasant disbelief when you present the fact that Serbia was the fastest growing economy in Europe last year, and that it managed to achieve serious results in reducing public debt and unemployment rate", Minister Selakovic clarified.

He stated that they also talked about Serbia's European path and about some "suspicions" that existed in that area.

"After that meeting, I can say that the impressions were positive and that the suspicions of those who had them have disappeared", Selakovic emphasized.

He pointed out the need to hold more meetings like these.

He received an invitation from the chairman of the Bundestag EU Affairs Committee, Gunther Krichbaum, to organize such meetings on a monthly basis, i.e. to maintain direct communication with people who were able to influence the policies of a large country, such as Germany, which is the leading country of the EU.

When it comes to the meeting with businesspersons, Selakovic said that there was still an interest for Serbia, as one of the most attractive investment destinations.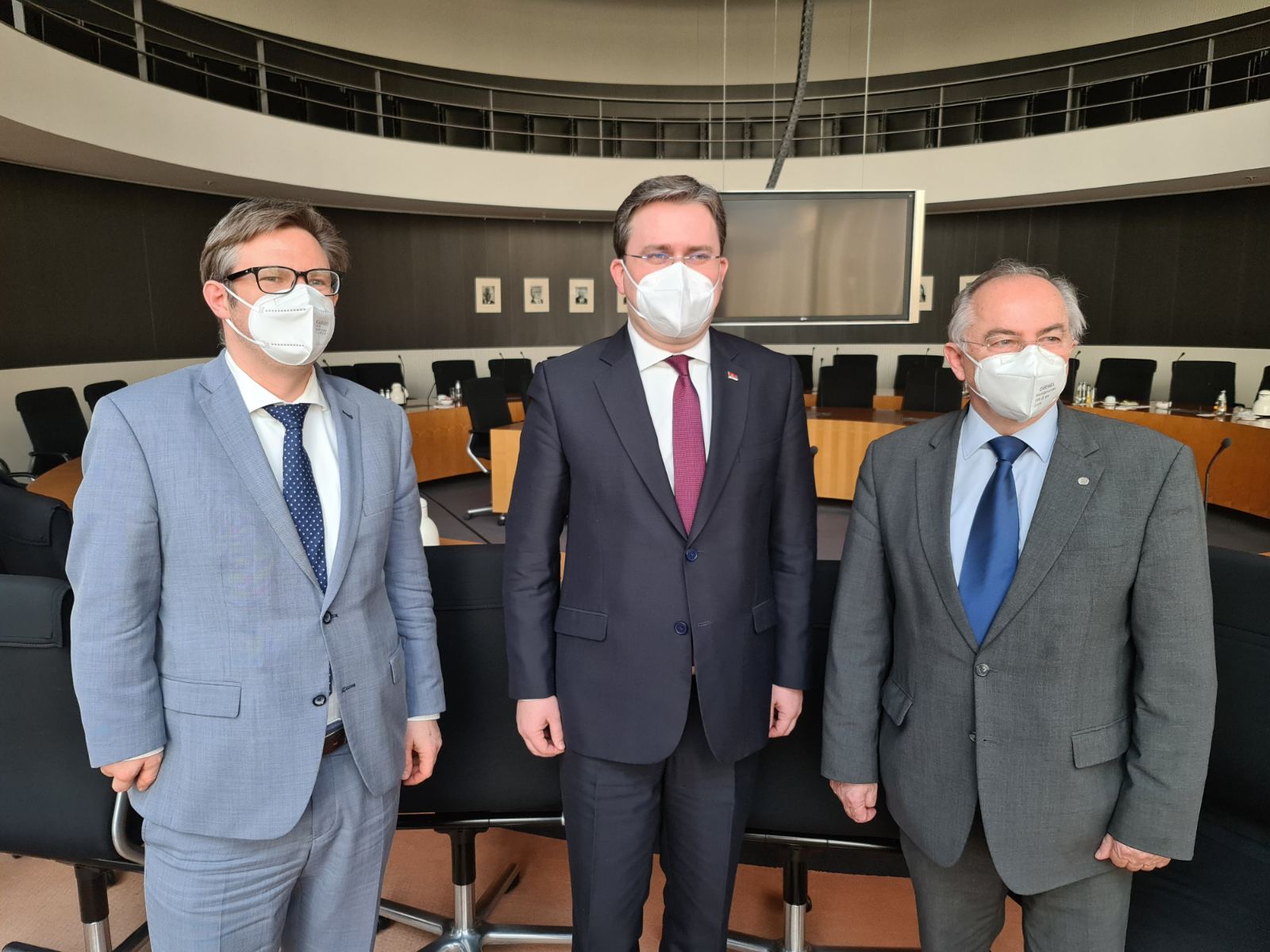 The Minister reminded that in 2014, 17,000 people were employed in German companies in Serbia, and that today this number is 67,000. The goal, he said, was to reach the magic number of 100,000.

"With all the flow of foreign direct investment at the time of Covid, the most difficult year for the economy after the Second World War, Serbia managed to attract EUR 2.9 billion of foreign direct investment. This is a recognition of the policy pursued by the President, the Government, and everything that was done in the previous period to improve business activity in Serbia", he explained.

Selakovic conveyed that there were also concrete matters that were advised, and sometimes criticized, and areas where we had to show greater efforts, for example in the field of the rule of law.

"The first day of the working visit to Germany passed in a satisfactory manner. That sense of pleasure was shared with me by the people who participated in the meetings. I am convinced that tomorrow's meetings, which are all but simple, because there are often situations where we disagree, such as concerning our views of the problem between Belgrade and Pristina and the issue of Kosovo and Metohija, will be successful", Selakovic said.

He also stated that, having visited Berlin in his capacity as the Minister of Justice and State Administration, he was proud of what the Serbian President managed to do for the image of our country.

"Representing Serbia today is an entirely different matter than it was seven or eight years ago", Selakovic concluded.


Source: Tanjug
3 March 2021